Thursday, April 25, 2019 - 12:00pm
 CSCC Conference Room, Perelman 418, 133 S. 36th St.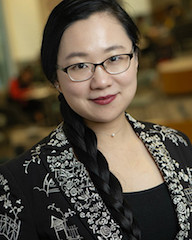 The phenomenal rise and rapid expansion of digital platforms following the 2008 economic crisis are reshaping the economy and reorganizing labor on a global scale. However, digital labor studies, in their emphasis on the novelty of technology-facilitated labor practices as either empowerment or a new form of exploitation, have generally downplayed the hybrid nature and historical continuities of new entrepreneurial labor as culturally situated practices. Further, the lack of attention to new economic and labor experiences in non-Western economies only exacerbates this problem. My book Reinvent Yourself! Entrepreneurial Labor and Hybrid Selves in China's New Economy (under contract with Columbia University Press) argues that the entrepreneurial labor of self-reinvention, does not make a radical break with the past, as some have argued, but rather rearticulates global technological and economic shifts with existing regimes of production and systems of meaning, and reasserts the global trends of labor individualization with the cultural-specific making of subjectivities at the intersection of gender, class, and locale. I contend that the overt hybridity of China, specifically the different modalities of individualization and the co-existence of different modes of capitalist production in China, highlights the historical continuities and contradictions of entrepreneurial labor practices and of our contemporary global digital capitalism. My talk will focus on one of the case studies from the book about how digital labor and e-commerce are transforming rural China and peasant identities.
Lin Zhang is an assistant professor of Communication and Media Studies at the University of New Hampshire. Her research revolves around the cultural economy of information capitalism as it intersects with issues of class, gender, nation, and race in an age of globalization. She has published interdisciplinary in journals like the Journal of Consumer Culture, New Media and Society, International Journal of Cultural Studies, International Journal of Communication, Feminist Media Studies, Inter-Asia Cultural Studies, and China Information etc.