Wednesday, February 6, 2019 - 7:00pm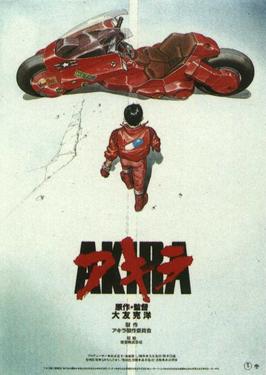 Directed by Ôtomo Katsuhiro, 1988
From IMDB:
"A secret military project endangers Neo-Tokyo when it turns a biker gang member into a rampaging psychic psychopath that only two teenagers and a group of psychics can stop"
Anime Apocalypse: The Fall of the City
 is a February film series, co-sponsored by the Japan America Society of Greater Philadelphia and the Center for East Asian Studies at the University of Pennsylvania.   This series will explore the catastrophic end of urban establishments in four animated films: 
AKIRA
, 
Patlabor 2: The Movie
, 
Summer Wars
, and 
Godzilla: City on the Edge of Battle
.  Each film imagines the destruction of Tokyo in the near or distant future and the heroic men and women who struggle to preserve the structure of urban life.