Tuesday, March 19, 2019 - 7:00pm
David Rittenhouse Lab, A8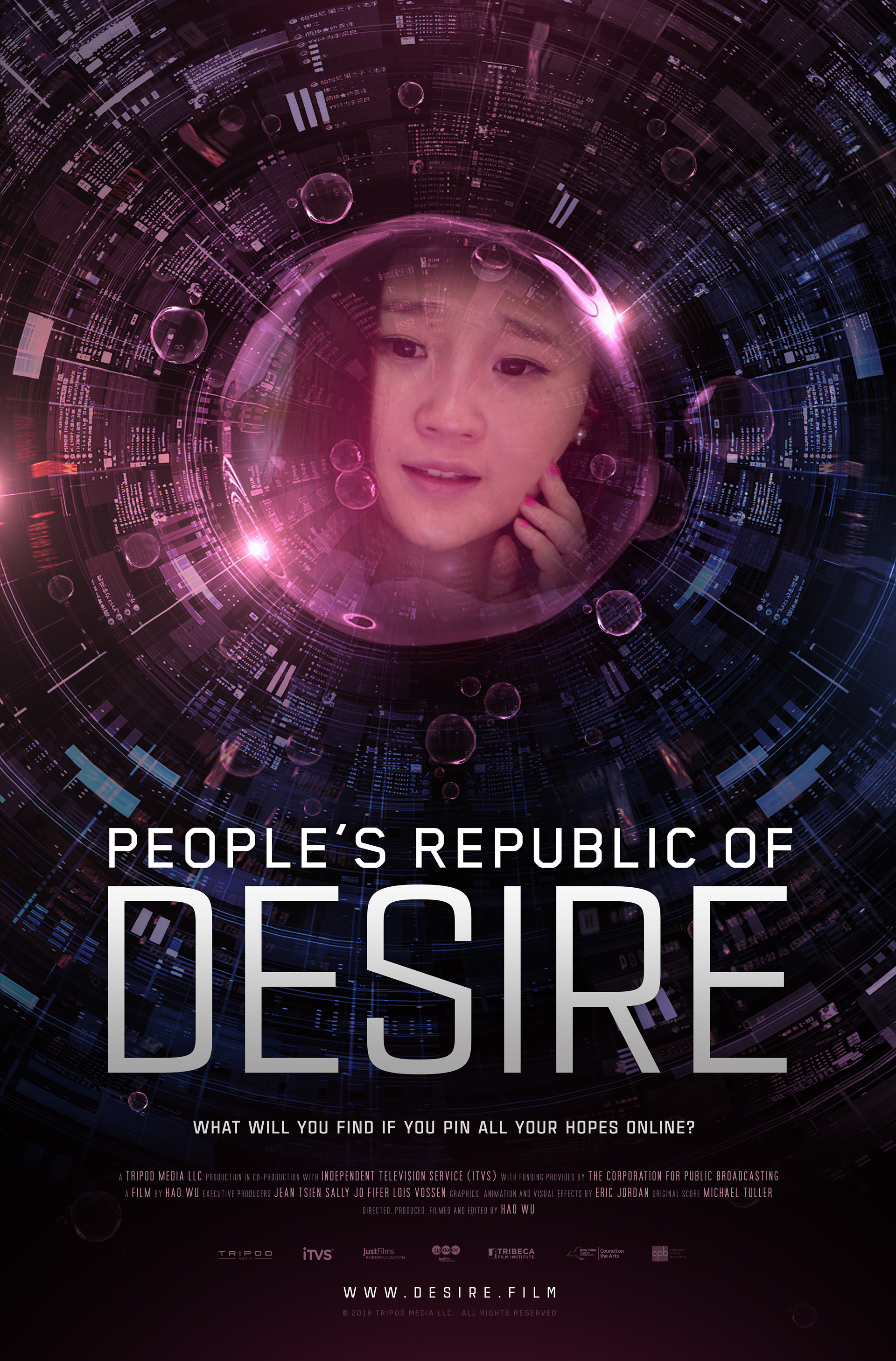 Please reserve your free ticket here
Film screening and discussion with Director Hao Wu, moderated by Isaac Stone Fish
Please Check-out the digital trailer

Synopsis: In a digital universe where live streamers earn as much as $200k a month, can virtual relationships replace real-life human connection? PEOPLE'S REPUBLIC OF DESIRE tells the stories of two such online stars who've risen from isolation to fame and fortune in China. Their online showrooms have become virtual gathering places for their millions of fans - from the super rich who lavish them with digital gifts, to poor migrant workers who worship them. All these characters are brought together in a series of bizarre online idol competitions, where they discover that happiness in the virtual world may be as elusive as in the real one.
Awards:
Grand Jury Winner – Documentary Feature, SXSW. 
Grand Jury Winner – International Documentary, Los Angeles Asian Pacific Film Festival
Best Cinematography, CAAMFest
Best International Director, Doc Edge
Best Documentary Feature, Los Angeles Chinese Film Festival
Emerging Filmmaker Award, Hawaii International Film Festival
Nomination, Best Writing, IDA Awards
Jury Award, Calgary Underground Film Festival
Best Sound, Social Impact Media Awards (SIMA)
Isaac Stone Fish is a journalist, a Washington Post's Global Opinions contributing columnist, and a senior fellow at the Asia Society's Center on U.S.-China Relations in New York City. He is also an on-air contributor to CBSN, a visiting fellow at the German Marshall Fund, and an international affairs analyst for PRI's The World. Previously he served as Foreign Policy Magazine's Asia Editor where he managed coverage of the region, and wrote about the politics, economics, and international affairs of China, Japan, and the Koreas. Formerly a Beijing correspondent for Newsweek, Stone Fish spent seven years living in China prior to joining Foreign Policy. He has traveled widely in the region and in the country, visiting every Chinese province, autonomous region, and municipality. He is currently writing a book about China's influence in America.