Tuesday, March 13, 2018 - 4:30pm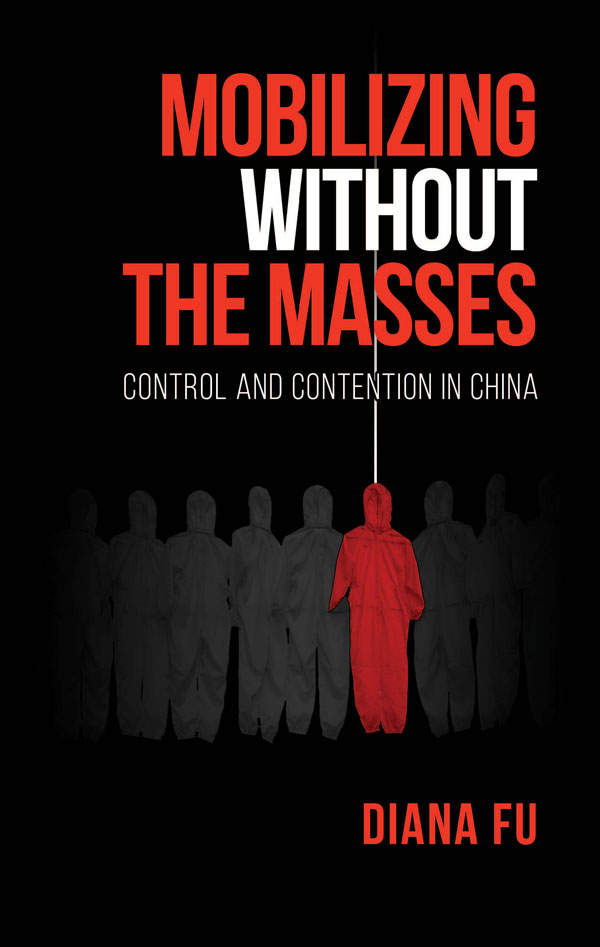 When advocacy organizations are forbidden from rallying people to take to the streets, what do they do? When activists are detained for coordinating protests, are their hands ultimately tied? Based on political ethnography inside both legal and blacklisted labor organizations in China, Diana Fu's book, "Mobilizing Without the Masses: Control and Contention in China," reveals how state repression is deployed on the ground and to what effect on mobilization. It presents a novel dynamic of civil society contention - mobilizing without the masses - that lowers the risk of activism under duress. Instead of facilitating collective action, activists coach the aggrieved to challenge authorities one by one. In doing so, they lower the risks of organizing while empowering the weak. This dynamic represents a third pathway of contention that challenges conventional understandings of mobilization in an illiberal state. It takes readers inside the world of underground labor organizing and opens the black box of repression inside the world's most powerful authoritarian state.
Diana Fu is Assistant Professor of Asian Politics at the University of Toronto. Her research examines the relationship between popular contention, state power, and civil society in contemporary China.  She is the author of  "Mobilizing Without the Masses: Control and Contention in China," (Cambridge Studies in Contentious Politics Series and Columbia University's Studies of the Weatherhead East Asia Institute).  Articles that are part of this broader project have appeared in Governance (2017), Comparative Political Studies (2017), The China Journal (2018), among others.  
She graduated for Oxford University with distinction where she studied as a Rhodes Scholar.  She was a Walter H. Shorenstein Postdoctoral Fellow at Stanford University and a Predoctoral Fellow at the Massachusetts Institute of Technology.  Her writing and research have appeared in The Economist, Foreign Affairs, The Washington Post, Boston Review, Nick Kristof's On the Ground Blog (The New York Times), PostGlobal, and Global Brief. 
Issues in Contemporary East Asia colloquium series