Tuesday, October 15, 2019 - 12:00pm
Edward Wong, Diplomatic Correspondent, New York Times
CSCC Conference Room, Perelman 418, 133 S. 36th St.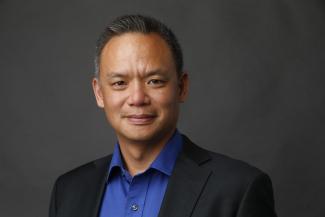 Edward Wong is a diplomatic and international correspondent for The New York Times who reports on foreign policy from Washington, D.C. He has spent most of his 20-year career with the Times abroad, reporting for 13 years from China and Iraq. As Beijing bureau chief, he ran the Times' largest overseas operation. Edward began reporting for the Times in 1999 and worked for four years on the metro, sports and business desks before going overseas. His first posting was to Iraq to cover the American invasion and civil war, from 2003 to 2007. He then reported from China for nine years. He has traveled across Asia on assignment, including to North Korea, Afghanistan and Myanmar. 
Edward received the Livingston Award for his coverage of the Iraq War and was on a team of Pulitzer Prize finalists. He was a Nieman Fellow at Harvard University from 2017 to 2018 and taught international reporting at Princeton University as a Ferris Professor of Journalism in 2017. He is an associate at Harvard Kennedy School's Belfer Center for Science and International Affairs. Edward graduated with honors from the University of Virginia, where he earned a bachelor's degree in English literature. He has dual master's degrees in journalism and international studies from the University of California at Berkeley. He was born in Washington, D.C., and grew up in Alexandria, Va.