Friday, February 8, 2019 - 12:30pm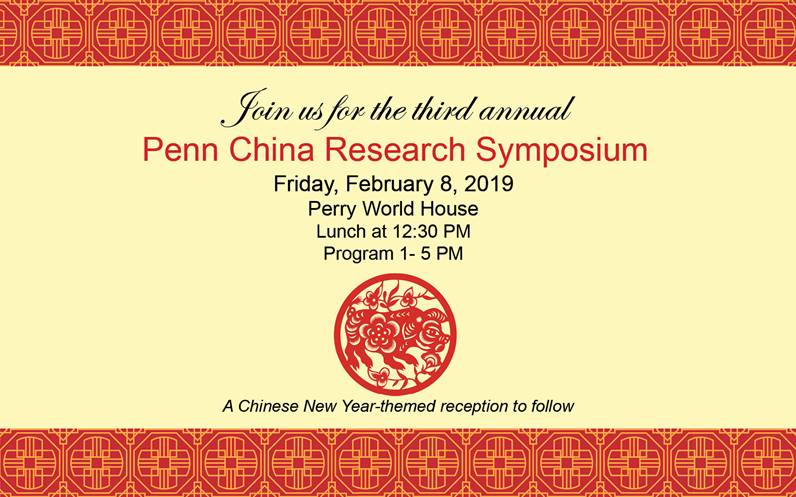 Penn Global is pleased to announce that we will hold the 2019 Penn China Research Symposium on Friday, February 8, 2019 at Perry World House. The goal of the Symposium is to highlight Penn faculty work in China and foster interdisciplinary dialogue among stakeholders across campus to inform Penn's ongoing engagement in China. We will also preview the next call for proposals for the China Research and Engagement Fund, which will emphasize interdisciplinary, thematic projects.
This year's Symposium will run from approximately 12:30 PM to 5:00 PM, with a Chinese New Year reception to follow. It will feature a moderated research "blitz" panel highlighting recent China-related research by Penn faculty, as well as theme panels focused on China and the Global Order; China and the Future of Urban Design and Development; and China, Technology, and Society. View the full schedule here.