Friday, February 22, 2019 - 6:30pm
to
Saturday, February 23, 2019 - 5:30pm
Houston Hall Bodek Lounge (Friday keynote address and reception), and Irvine Auditorium's Amado Recital Hall (Saturday panels)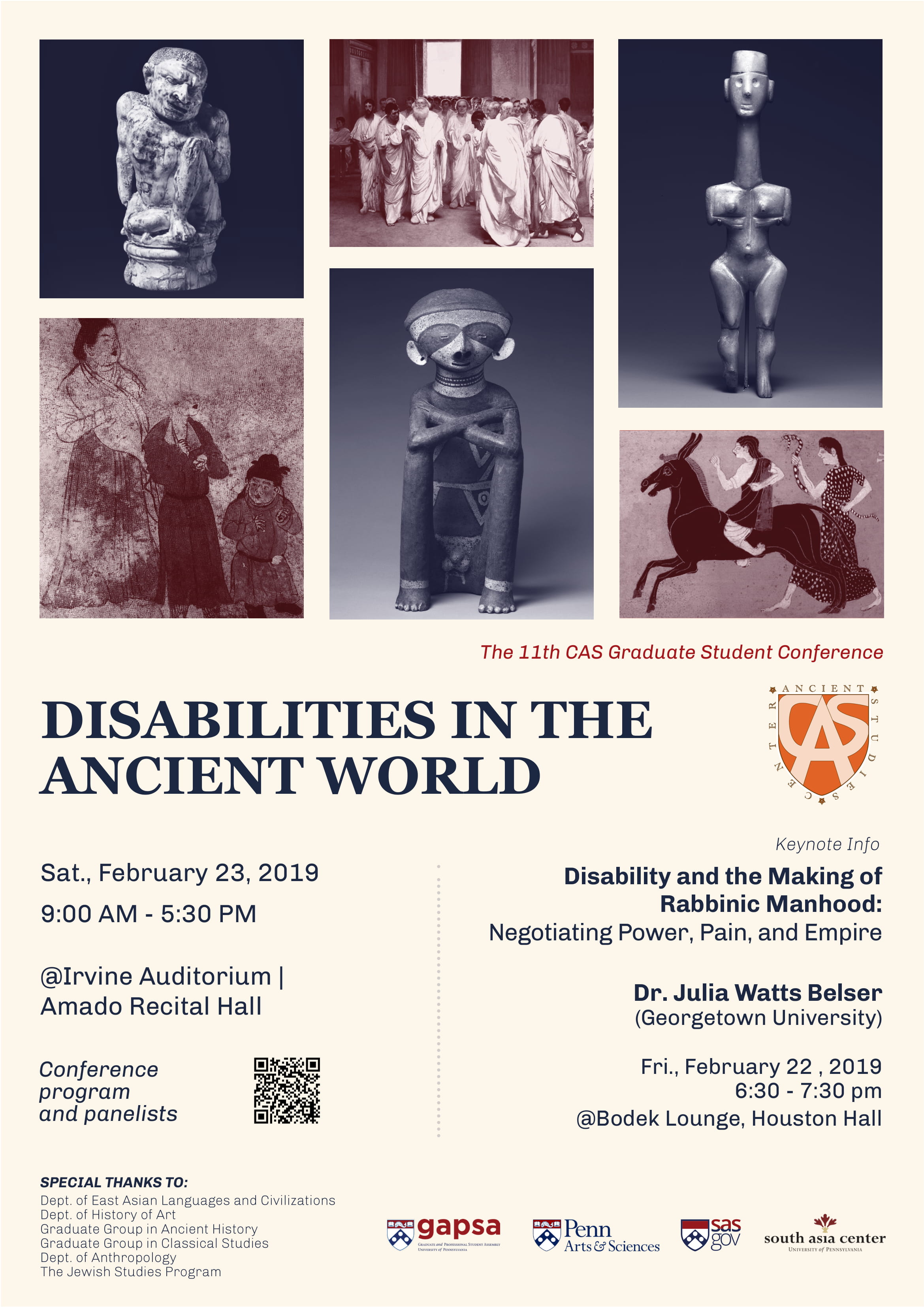 The Center for Ancient Studies is holding a 2 day Graduate Student Conference on the theme of Disabilities in the Ancient World.
Keynote Address by Dr. Julia Watts Belser (Georgetown) "Disability and the Making of Rabbinic Manhood: Negotiating Power, Pain, and Empire"
Friday, Feb. 22nd at 6:30pm at Houston Hall's  Bodek Lounge, followed by a reception.
Saturday panels will be from 9:30am-5:30pm in Irvine Auditorium's Amado Recital Hall.
For more information including a full list of sessions and speakers, visit the conference website.